Taken during "Cathedral Illumination" in Strasbourg, France on 5 August, 2006 ...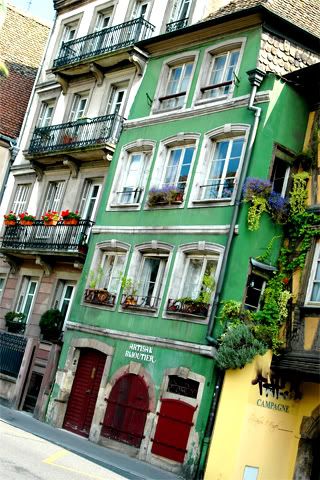 Pretty houses and storefronts along the Ill river...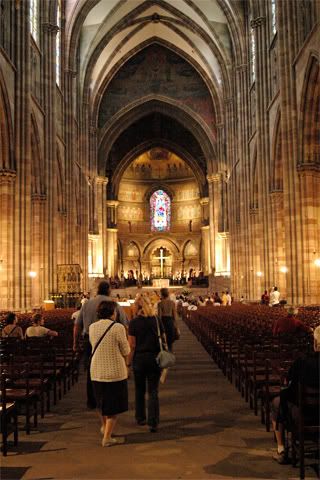 Interior of Notre Dame de Strasbourg ...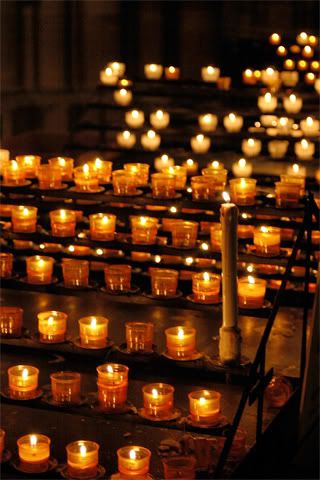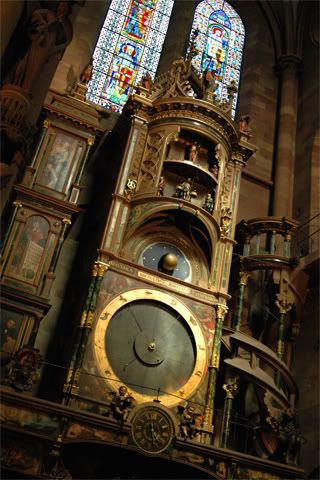 The Swiss-made astromical clock ...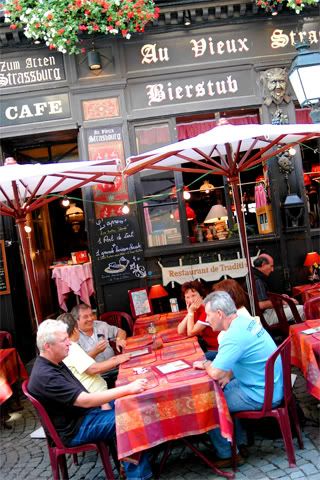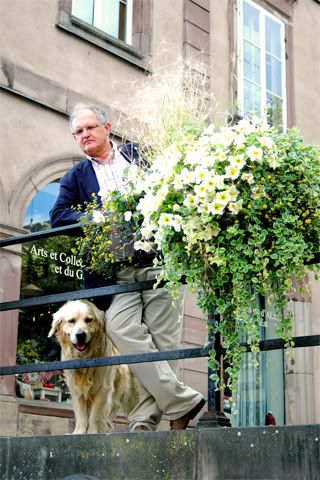 Watching the tourist boats load ...



We took one of those tourist sightseeing boats mentioned above, and while sitting relatively still in one of the locks we passed through ... noticed this little wise guy and his mom having fun at our expense.



Fall is arriving early ...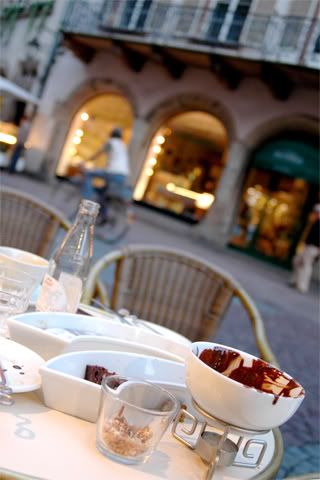 The Illumination begins ...